Strategy planning
Strategy is a high level, overall guideline for companies, that analyzes and utilizes internal capabilities and resources, and helps to reach a specified target by adapting, and if possible, influencing external environment of the company. Thus strategy implements company's vision and mission. Strategy identifies goals, concentrates and organizes company's resources, defines and prioritizes tasks to achieve them. A well-founded strategy forms and enhances corporate culture, improves processes' efficiency, and increases quality of products or services. As a result, it maximizes shareholder value.
Our consultants have the appropriate competence and working experience, which is essential to deliver strategies, which provides perceptible and measurable results to Clients.
Why do we need a strategy?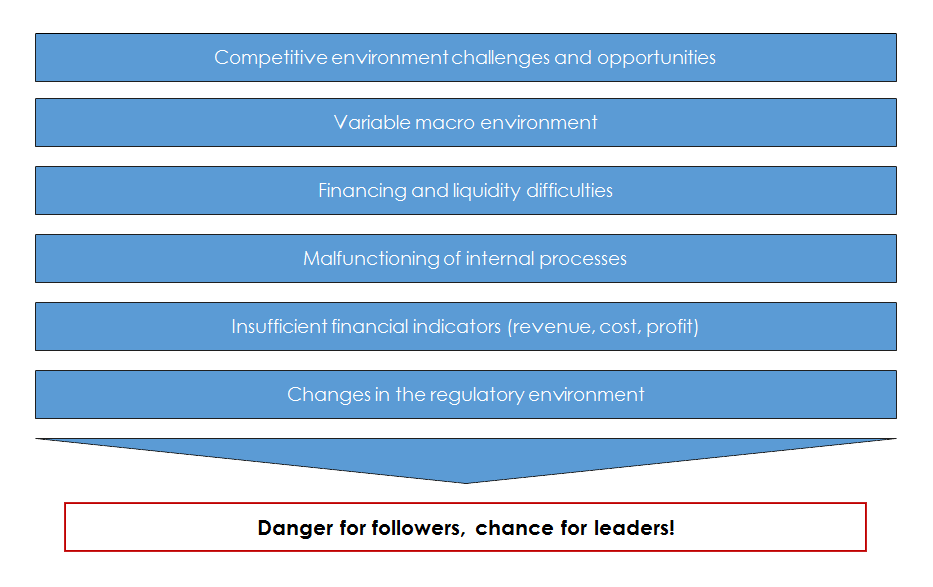 Balanced scorecard
Balanced Scorecard determines financial, customer, learning, development and operational processes in the perspective of the strategic goals, and assign indicators, target values and actions to achieve them. These factors allows tight coupling of strategic management and control, so the implementation of the strategy can be measured.
However, development and introduction of a BSC framework requires serious attention, a lot of energy and the shaping of the organizational culture, in which Monte Consulting will be pleased to advise to its Clients.
Learn more about our strategy planning methodology here.