Cooperation concept
Our Cooperation Concept
By strategy planning and process optimization a framework can formed for the operation of the company, which can help the management effectively to achieve results expected by the owners, considering the external factors and internal capabilities of the company. Project management helps to perform necessary changes, in such a way that the transition occurs smoothly, within planned time and budget. Implementation of a BSC (Balanced ScoreCard) method ensures continuous control in the process of achieving the strategic goals.
Our company is ready to help its Clients to perform even simple or complex tasks, in which close cooperation based on trust and honest communication are particularly important.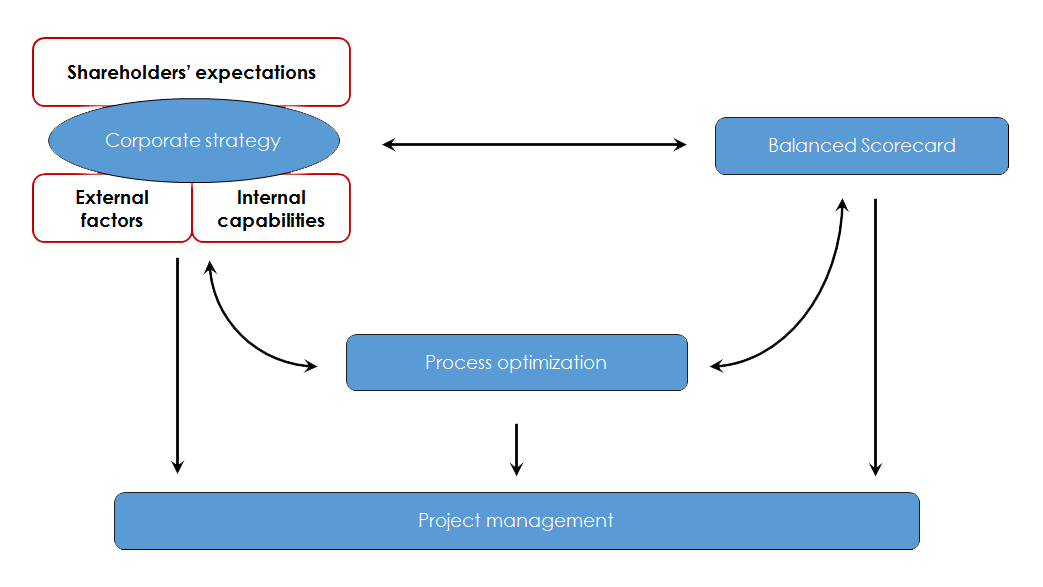 Our goal is that supported companies and leaders should complete all projects with measurable and concrete results, and that they realize they can except the same efficiency from us, during a long term cooperation.